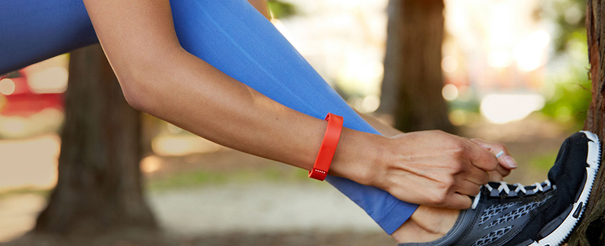 Brits purchased three million fitness bands and smartwatches last year, up 118% on 2014, according to data from Mintel. Unsurprisingly, sport brands are trying to get in on the action.
New Balance recently created a whole new division (New Balance Digital Sport) in a bid to connect consumers with wearable technology to improve their athletic performance. It is teaming up with Google and Intel on hardware creation and plans to launch an Android-based sports watch designed for both amateur and professional runners later this year.
Rival Under Armour is also making a push into fitness wearables, with a family of devices created in partnership with HTC under the new sub-brand Healthbox. The LED-display bands will offer all the usual fitness band features such as heart rate tracking and phone notifications.
Last year, Fitbit, which is still the market-leading brand for fitness wearables, grew its revenues by 168% year-on-year during its third quarter. Lucy Sheehan, the brand's head of marketing in EMEA, believes the opportunity is huge. She cites YouGov data showing that just 14% of Brits owned a wearable last year, up from 6% in 2014.
Sheehan told Marketing Week: "With people caring more and more about their health, these are devices that can span the entire population, there's so much untapped potential for us to link up with organisations such as the NHS. We can hit half the UK population in a relatively short space of time, it isn't unrealistic."