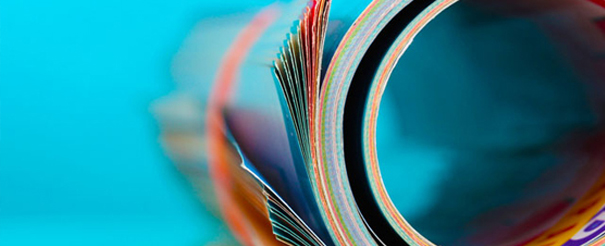 The release of ABCs consumer magazine results for the July to December 2015 period has revealed some interesting statistics about the type of publications popular among readers. These most recent figures reveal some indicative changes, with many market staples declining as reader attitudes continue to evolve.
Perhaps victims of their young readership increasingly looking online for digital content, the majority of women's weeklies saw a decline over the July- December period. Heat Magazine, a mainstay of the women's weeklies, recorded one of the greatest yearly declines of -20.3%.
Results for women's lifestyle magazines remand fairly strong, but what's interesting is the continued leading position of the free title John Lewis Edition, up 17% over the period. The success of Edition goes to show how a publication focussing on an omnichannel audience can increase its readership, especially with its focus on John Lewis products and encouraging readers to head into store to experience the products themselves.
Free magazines seeing growth seems to be a common theme over the July – December period, with the leading men's lifestyle magazine Shortlist also offered free to readers. While only seeing small growth of 0.7%, the publication still has over 500,000 readers, a fair amount above men's lifestyle mainstay Men's Fitness with its circulation of only 31,000.
These strong results are clearly good news for the consumer focussed free publications, but also positive for the publications broadening their approach to increasingly appeal to digital readers. However, what do these results mean for the advertisers in these publications that are trying to convert readers into buyers of their brand? While a glossy advert in a magazine can interest readers in a considered product or brand, only a trip into store will convert them from a shopper into a customer. To capitalise on the success of these publications, brands need to ensure they have a visible presence in store to communicate with interested shoppers, completing the shopper journey from ATL, online and print to retail and eventually your customer.