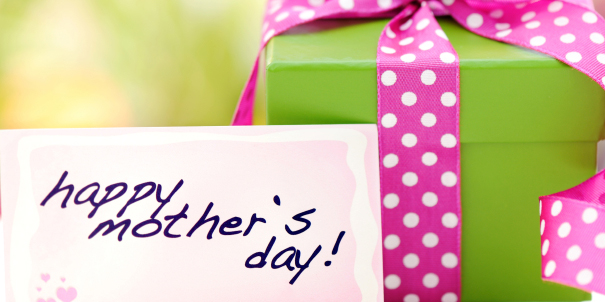 In the annual retail sales calendar there are number of key dates that present an opportunity for sales spikes. Understandably, the majority of focus is placed on the Christmas Peak period that kicks off with increasingly ubiquitous Black Friday events. Throughout the rest of the year the grocery / FMCG sector endeavour, with their seasonal aisles, to boost sales in the run up to say Valentine's, Easter, and Halloween.
But how do non-FMCG brands get a slice of the action? When it comes to gifting, it's easy for brands that command a higher price point and indeed a certain level of shopper consideration before purchase to think that Christmas and birthdays are the main opportunities. However, in deciding where to channel your marketing efforts, let's look at some facts. The next opportunity in the 2016 calendar is Mother's Day in early March and it is one that is worth an estimated £400 million in the UK.
To put this into perspective, Mother's Day is the most popular gifting time in the UK after birthdays and Christmas with an average spend in 2015 of £46, which indicates that we're quite willing to show our Mum's we love them with a little more than a card and a bunch of carnations from the supermarket. Consumers are happy to splash out on more indulgent gifts such as perfume. This is indicated by the fact that online cart conversion rates for perfume increase by 54% in the run up to Mother's Day when compared to a control period. Interestingly this is significantly higher at Mother's Day than it is at Valentine's, driven no doubt by sons rather than daughters.
So it makes sense for owners of considered purchase brands to try and drive sales and convert shoppers looking for that thoughtful and perhaps slightly less typical gift. This can be done by implementing a promotional campaign or placing effective brand ambassadors/promoters into stores. According to Retail Gazette, the peak shopping days fell five days prior to Mother's Day and on the day before Mother's Day, indicating that consumers are becoming increasingly last-minute with gift-buying. Giving consumers some assistance in store can complete this otherwise rushed shopper journey, converting an impulse buy into a considered purchase and vice versa creating a new consumer of your brand.