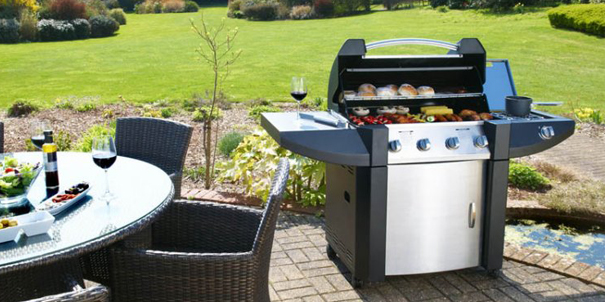 As we come to the end of the summer months and look forward to some cooler weather, most consumers will be looking to make classic winter purchases, forgetting about summer until next year. For many outdoor and garden brands, sales will have peaked over the summer months before falling as the weather gets colder and consumers spend less time in the garden. As we move into this new sales period, g2 has commissioned research to discover when consumers prefer to shop for seasonal goods – are purchases mainly made during the summer or do shoppers put off their purchases to wait for end of season sales?
g2's research found that 62% of consumers had made a purchase of a seasonal product such as a barbeque, garden furniture or gardening equipment this year. Of consumers who made a purchase over the summer months, 50% of respondents purchased a new barbeque and 45% purchased powered garden tools. Most consumers seemed happy to make a purchase during the summer months, with only 25% putting off their purchase due to a lack of funds or to wait for end of season offers.
The majority of consumers made their seasonal purchases at the beginning of the warmer months (49%) and a further 44% purchased in the middle of the season. Conversely, only 7% of consumers looked to purchase near the end of the summer, clearly demonstrating that shoppers are making seasonal purchases to use immediately, not wanting to wait until the following year. This is a valuable insight for brands planning their retail support for next year, as escalating their in store presence leading up to the summer months will help to increase sales and awareness of the brand, as many consumers will be looking to purchase at this time.
When making a seasonal purchase this year, most consumers were looking to purchase a lower price point item. In all product areas, over 70% of consumers spent between £1 and £100 on their purchase. For barbeques, this grew to 72%, with only 5% looking to spend more than £200. The same can be said for powered garden equipment, where only 12% spent over £200. This trend of consumers spending less in store can be found across all product categories, especially following the UK's vote to leave the EU which has seen consumer confidence fall year on year.
When researching a product before deciding to buy, almost 50% of consumers started by researching online before heading into store to make a purchase. Of all those surveyed by g2, only 18% did not use a high street store, preferring to shop online. With 82% of consumer heading into store at some point during their shopper journey, brands need to ensure that they have a strong presence in store leading up to the peak sales period during the summer months.
For next year, brands need to start thinking about how they present their products and speak to shoppers in store. As we have seen from this summer, many consumers are wary of making a high price point purchase for an item they will only use during the summer. For many premium brands, this could result in a fall in sales as consumer look to cheaper alternatives. However, with so many shoppers heading to the high street to make a purchase, brands have the perfect opportunity to engage with shoppers. Placing a knowledgeable brand ambassador in store to speak to shoppers, encouraging them to purchase a higher price point item by explaining the benefits, will increase sales for premium brands. As is the case for many product categories, consumers are unwilling to spend money on a more expensive item without being able to touch, feel and experience the product before purchasing. By having the increased presence in store leading up to the summer, brands will be able to reverse this trend.